2018 Baseball Player Holiday Gift Guide
It's that time of year again when we start thinking about what to get our loved ones for the Holidays. Whether the baseball player in your life is a tee baller, college player, or even a coach, it's tough to come up with unique baseball gifts that they don't already have or that you haven't already purchased earlier in the year.
To give you some help, we at Tanner Tees have compiled a brief list of the 5 best holiday gifts for baseball and softball players.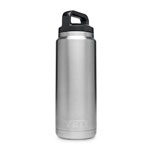 A Premium Insulated Water Bottle
Price Range: $20-60
Ten years ago, players carried a milk jug filled with water to the gym. Then it was the clear Nalgene water bottles, and now we see stainless steel insulated water bottles that keep liquids very cold or very hot for long periods of time. The Yeti Rambler 26 oz, for example, is a large enough capacity for a workout, comes in many color options, is very durable, and keeps your water cold on hot days (not to mention it looks really cool too).
---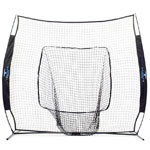 A Baseball Training Net or Throwing Net
Price Range: $70-250
Whether you already have a batting tee, or are in the market for one, it also makes sense that you'd invest in a catch net of some type. Sure, you can hit into a fence or on a field (which you should do sometimes), but a net allows you to hit in the basement during winter or in the garage year around. You can also hit soft toss into a net or set it up for certain throwing drills. There are many catch net options to choose from, our Tanner Net sets up quick, and has a travel bag.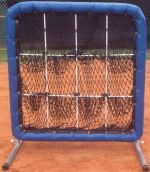 Pitchers would benefit from a premium upright net system that they can use for throwing bullpens at home. Because pitchers throw the baseball with a lot of force and they are aiming for a specific point, you need a specialized and durable piece of netting equipment. Better Baseball makes the Pitchers Pocket for exactly this purpose.
---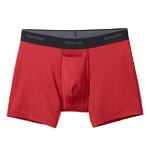 Athletic Underwear
Price: Starting Around $30
Yes, dads get too many socks and neck ties that they don't really want, and teenage boys get way too many pairs of sleep pants. You can do better this year!
Ask any athlete and he will say he owns a few "go-to" pairs of underwear that are best for athletic activity like swinging a bat or throwing a bullpen. These go-to favorites fit better with his slide shorts and give comfortable support. But before you buy an 8-pack of boxer shorts, consider getting a smaller quantity of PREMIUM BOXER SHORTS SUCH AS TOMMY JOHNS. After a long day of practice or the 7th straight inning – your player will be sure to thank you!
---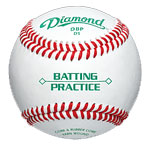 One-Dozen Batting Practice Baseballs
Price Range: $40-50
Everyone loves the feel of a brand-new baseball. The pearl white leather of a ball feels better in your hand and seems to fly farther off the bat. Pick up a new bucket of practice balls for the baseball player you know, and they will certainly find use for them throughout the year. DIAMOND SPORTS DBP-DS can be found at just about any local sporting goods store or website, and you can get a bucket to store them in from your neighborhood Lowes for just a few bucks.
---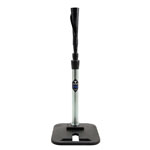 Premium-Built Batting Tee
Price Range: $80-120
You guessed it! A premium batting tee from Tanner Tees is a piece of equipment your hitter can use at every age or skill level. Coaches can always use another batting tee at practice and owning one for personal use means you can hit a bucket of balls very conveniently every day. We've been building premium batting tees in Sarasota, FL since 1995, and we offer a range of durable batting tees for everyone.
---
There You Have It! We hope this Holiday Gift Guide sparks some new ideas and sets you up for winning the "Best Gift for a Baseball Player" award for the player(s) in your life!
What have been the best baseball-related gifts you've given in the past? Be sure you connect with us on social media @tannertees on Facebook and Instagram and let us know (it may make it into next year's list!)
Local Buying Options
Tanner Tees has hundreds of retail partnerships (both nationally and internationally) and finding one nearest to you is easier than you might think! Use our "Store Locator" form to find a hitting facility or retail shop that carries the best baseball equipment in your area.
Click here to view Store Locator
And Remember - We Are Always Here to Help!
We love connecting with parents, coaches and players to help them find the best baseball equipment for their situation or #teework training goals. Contact Us today with any questions you might have, and we'll be happy to guide you in the best direction!
From all of us here at Tanner Tees – Happy Holidays!