How Do I know What the Right Tee is for My Hitter?
As a parent and possible "first-time coach" it is often difficult to determine what tools, drills and equipment will be best for your young baseball or softball player. With tees for every age and skill level, we invite you to discover a day at the ball field with a tee baller and coach pitch hitter, ages six and nine.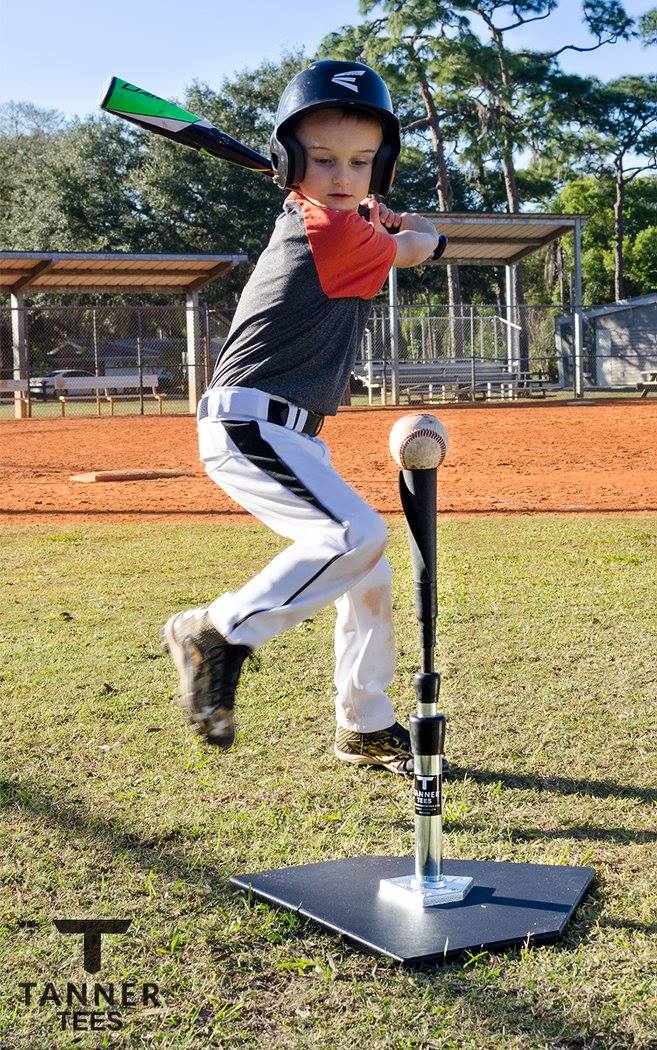 Our recommended tee ball tee is durable enough for those miss hits, portable and offers an adjustment range that covers everyone on the team.
---
The Tanner Tee Ball Cone is Different Than Others. Is it Durable and Will it Hold a Baseball and Softball?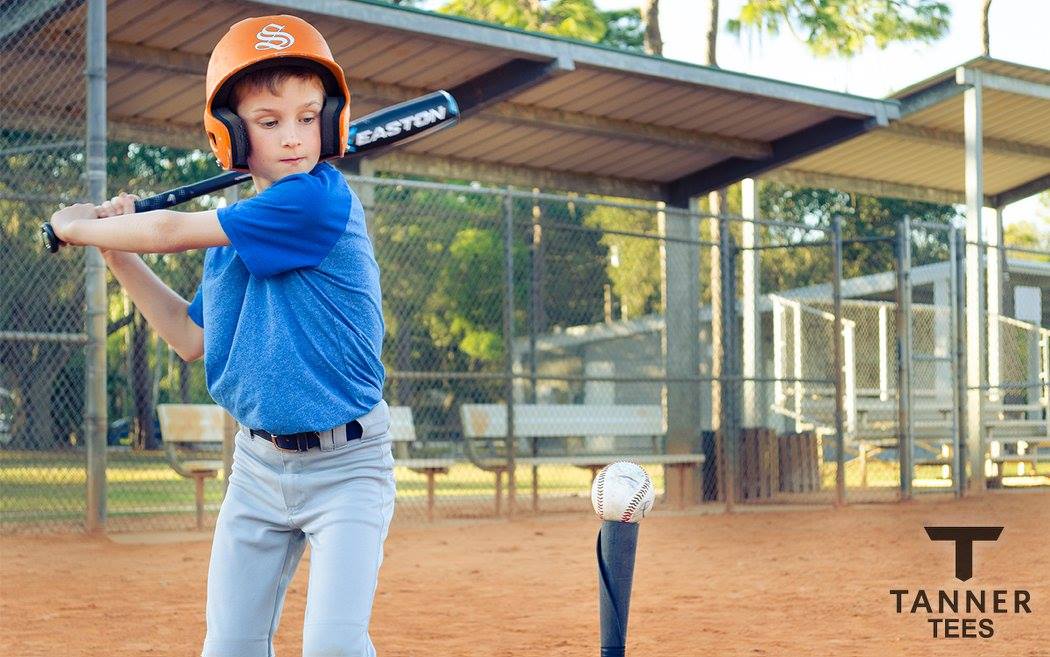 The tightly wound rubber cone rests the ball high on the tee providing the hitter a huge target area on the baseball to attack. This means the tee does not interfere with the swing path.
---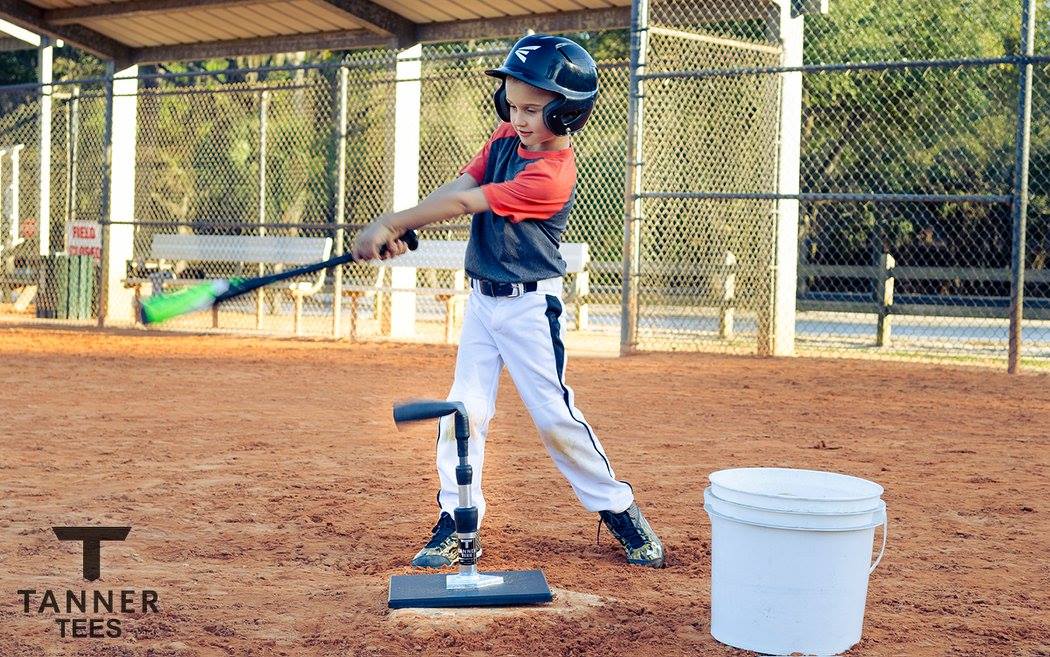 The rolled rubber Tanner FlexTop allows the bat to move through the tee without any resistance to the hitter. This builds confidence in young hitters to swing hard and through the baseball without fearing opposition from a rigid tee structure. Each Tanner Tee is made for baseball or softball.
---
How Does the Tee Arrive and Assemble?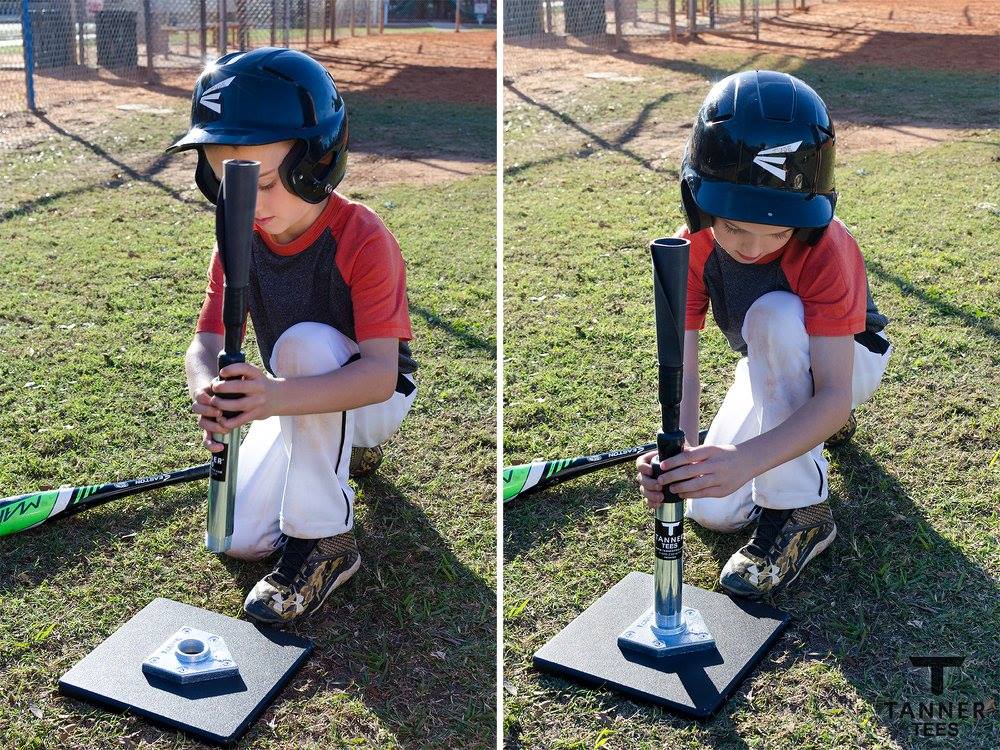 Items purchased on tannertees.com ship within one business day by way of FedEx. There is no additional assembly required to use Tanner Tees. A threading system locks your tee stem securely into the base. Just turn right to tight and left to loosen, simple installation for every age.
---
Can the Tee Adjust to Cover High and Low Pitches?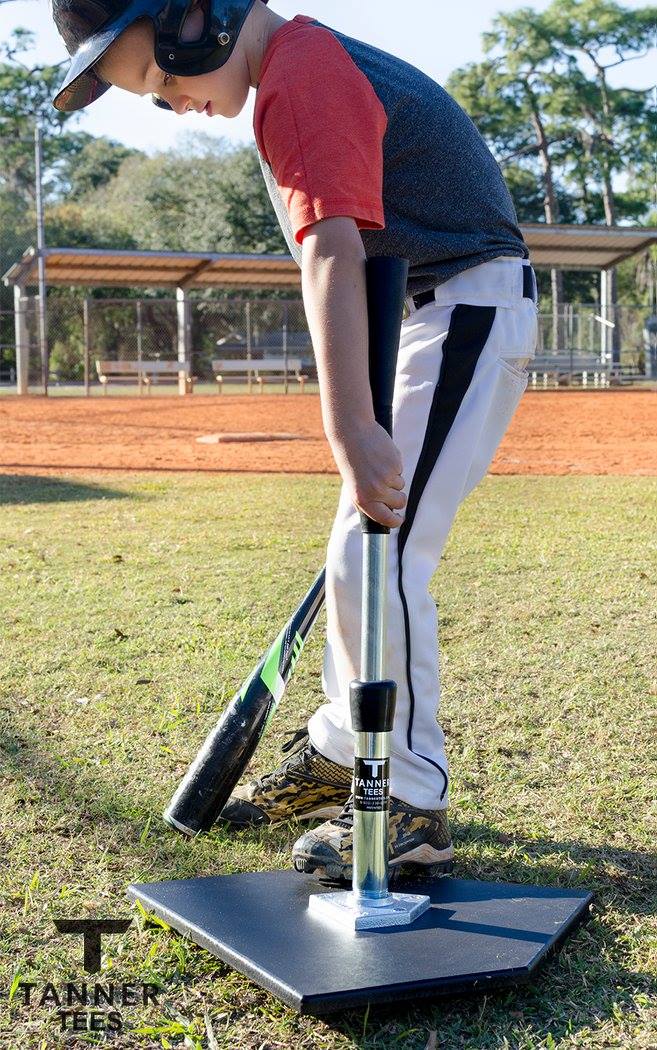 With one foot on the base and one hand on the stem, our patented friction system allows a six year old to adjust the Tanner Tee to his desired ball height without help from mom, dad or coach.
---
There are Multiple Tee Sizes and Heights, What is the Best Batting Tee for My Age Hitter?
It's important to purchase the correct size tee for your hitter's size, skill level and training scenario. Contact us anytime to discuss. Our staff is standing by ready assist in ensuring the Tanner Tee you purchase is the right one!
---
Can My Tee Baller Use This Tee Without Me Having to Operate it for Him/Her?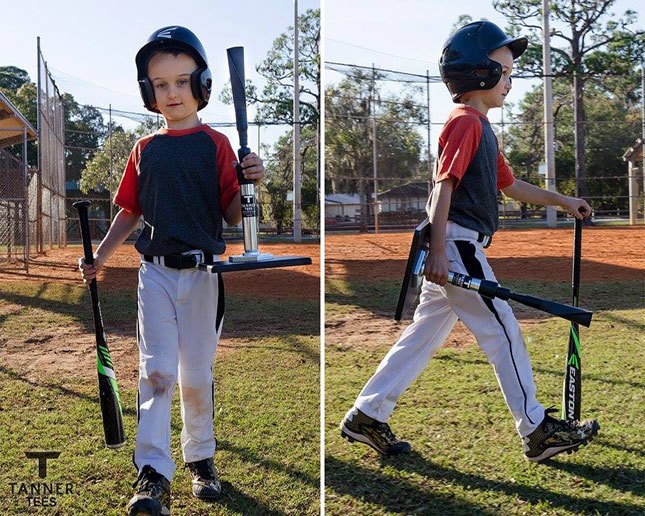 The benefit of our lightweight, metal construction is durability and mobility. Every hitter on the team can carry, set up and adjust this tee. While we recommend parental supervision during any tee training especially for tee ball age hitters, even the youngest one's can operate Tanner Tee independently.
---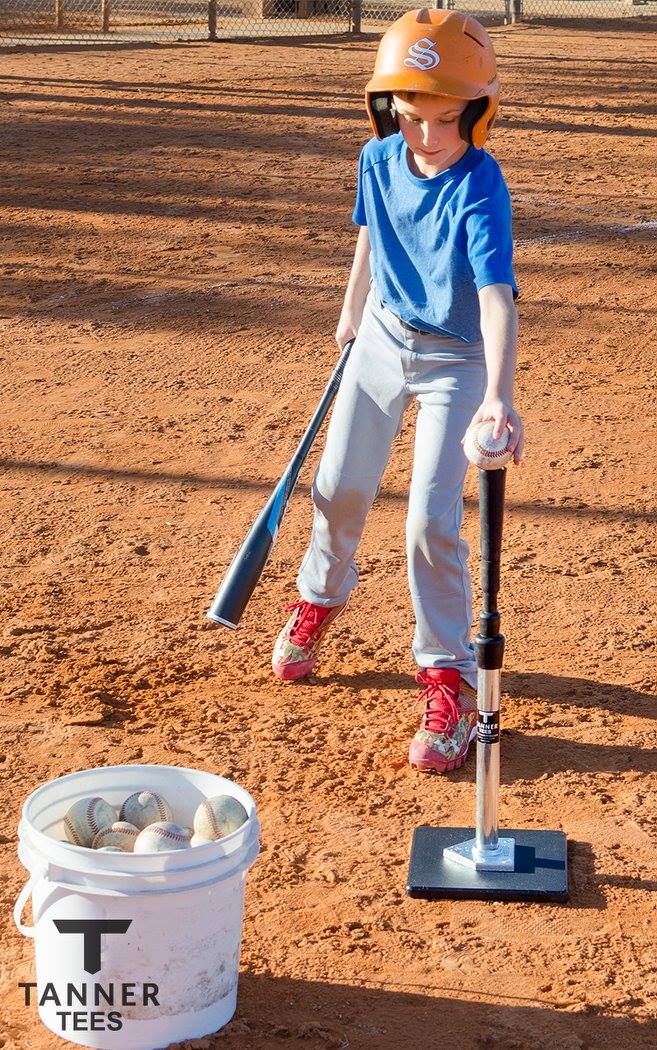 Young hitters can train with a friend, coach, parent or alone. Tanner Tees provide a stable ball rest and simple operation.
---
Space is Limited in Our Vehicle, How Does the Tanner Tee Disassemble and Travel?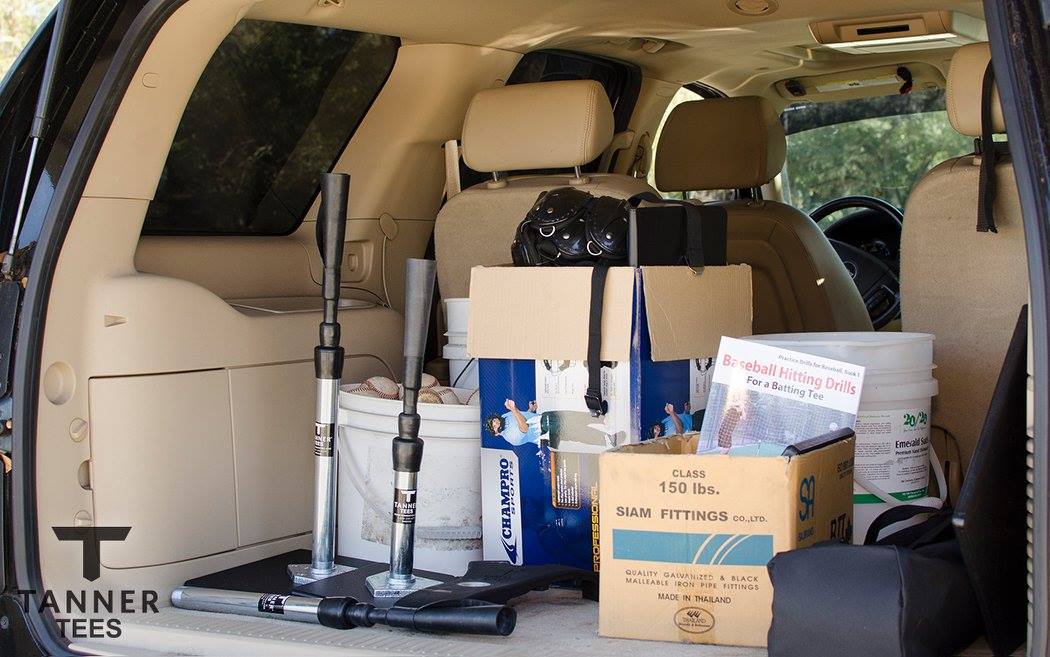 Traveling between home and the ballpark is hassle free with Tanner Tee. With team gear, personal bags, and everyday items in your vehicle - space is limited. Consider a tee that disassembles into two manageable sections or rides upright in style.
---
Does the Tanner Tee Come with a Travel Bag?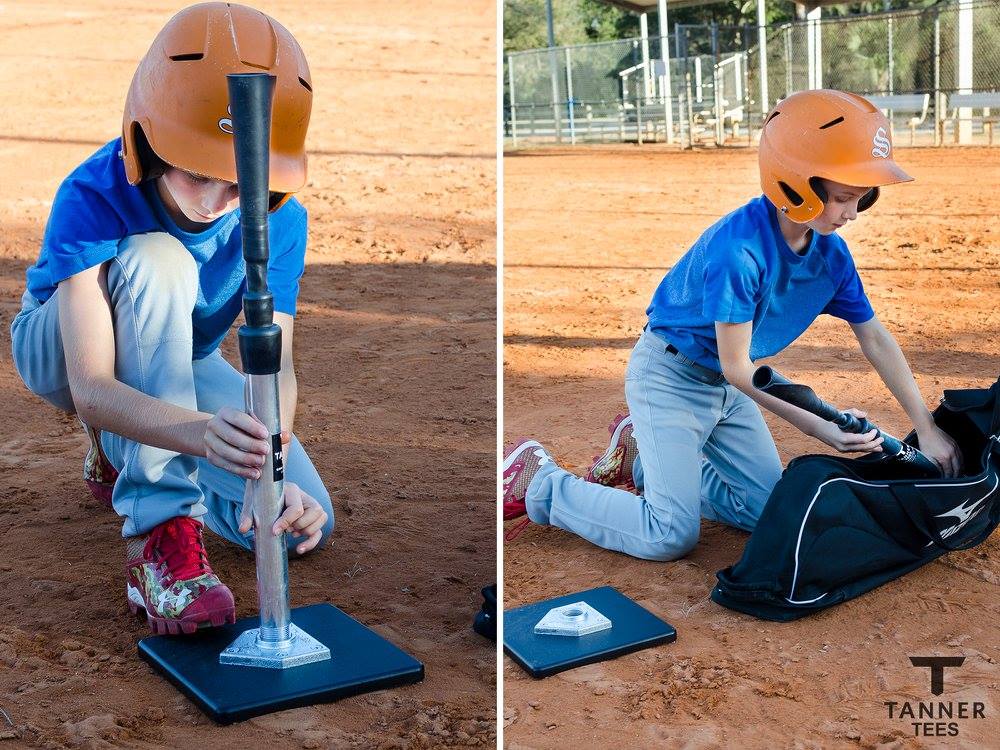 We do not currently offer a unique batting tee bag. In our experience, the equipment bag is something you will need to purchase based on the specific equipment you need to carry. Tanner Tees however, are not bulky. When broken down into its two pieces, they can easily fit in most gear bags along side your glove, bat and helmet.
---
We are Here to Help!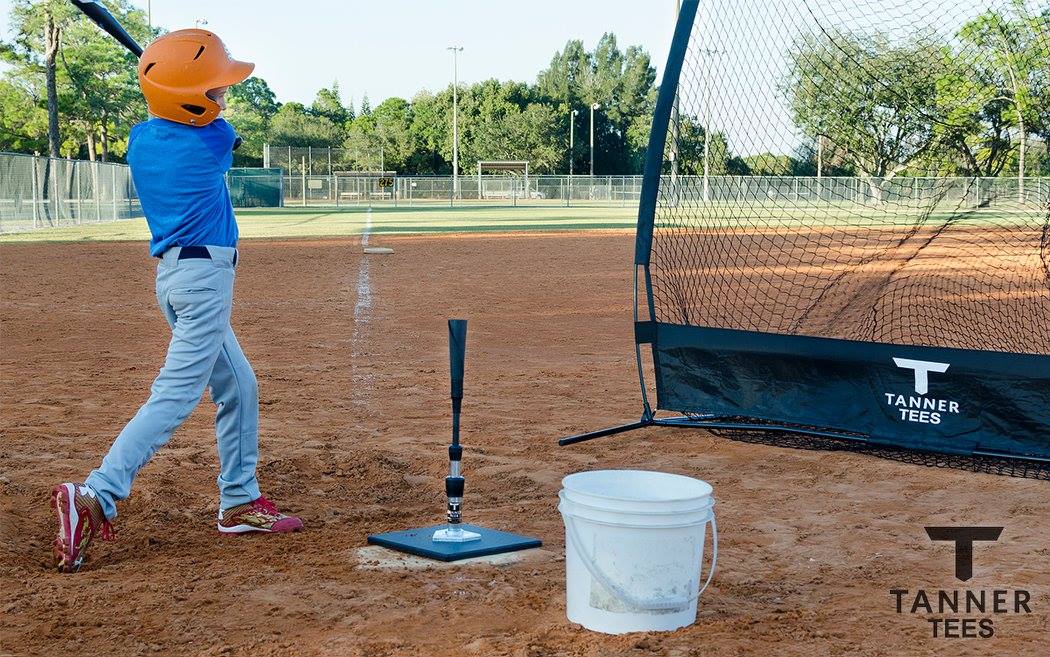 Tanner Tees offers batting tees and training accessories for athletes of all ages. Visit our batting tees page to see our full line of products or give us a call (1-800-230-6219) for a recommendation!